The Morrisville Chamber of Commerce is committed to furthering diversity, equity, and inclusion efforts in our community. As a business affiliate and advocate, we want to celebrate members who are culturally inclusive in their workplace and be a resource to improve others. We have created new events to showcase the importance of these efforts and we are committed to continually providing resources for our members and community through this toolkit.
Organizations and institutions across the country are quickly realizing that diversity cannot be the end goal. Instead, we must develop safe, open, and inclusive environments for all to collaborate and co-exist. The Power of Inclusion Series highlights a specific topic of diversity, equity, and inclusion on a deeper level, giving business and community leaders additional resources to be inclusive in their everyday lives.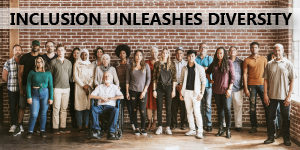 Power of Inclusion Event Series
Watch Previously Recorded Events Here
October 26: Dimensions of Diversity - Register Now
Sponsor This Event Series! - Contact Us To Sponsor or download the 2022 Sponsorship Packet
KNOW Event Series - Women Leading
Learn more about the Knowledgeable Network of Women here
November 9: Stress Management - Register Now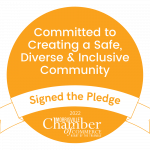 By making a commitment and signing the Morrisville Chamber of Commerce DEI pledge you will show that you are an ally in creating a diverse, inclusive, and safe space for all people in the community and will be accountable throughout the year with quarterly check-ins and educational programming.
Listen Now:
Crossroads RTP!
Wherever you podcast
This podcast will cover everything from DEI, talent, the Park, the region, & beyond— discussing the crossroads of it all. #trianglenc
Podcast Art: Jan Mactal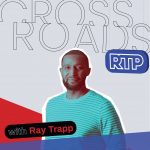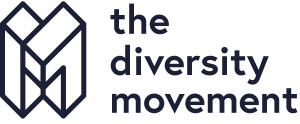 From Our Partners at the Diversity Movement
Helping organizations deliver real-world business outcomes through diversity, equity, and inclusion (DEI), through the combination of data, technology, and expert content. They deliver an employee experience product suite powered by our work with 100+ organizations.
Resources From our Power of Inclusion Speakers
The Morrisville Chamber's Reading List
Interested in sponsoring diversity, equity, and inclusion efforts in the Morrisville community? Contact us to learn more about getting involved with this initiative and other organizations in the Triangle.
Supporting Businesses Created Around Diversity
Triangle Area Minority Owned Businesses