The Morrisville Chamber of Commerce is committed to furthering diversity, equity, and inclusion efforts in our community. As a business affiliate and advocate, we want to celebrate members who are culturally inclusive in their workplace and be a resource to improve others. We have created new events to showcase the importance of these efforts and we are committed to continually providing resources for our members and community through this toolkit.
Organizations and institutions across the country are quickly realizing that diversity cannot be the end goal. Instead, we must develop safe, open, and inclusive environments for all to collaborate and co-exist. The Power of Inclusion Series highlights a specific topic of diversity, equity, and inclusion on a deeper level, giving business and community leaders additional resources to be inclusive in their everyday lives.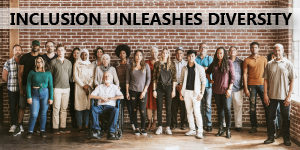 Power of Inclusion Event Series
2022 Theme: Fostering a Greenhouse for Others to Grow  |  Watch Previously Recorded Event Here
August 24: Topic Coming Soon - Register Now
October 26: Topic Coming Soon - Register Now
Sponsor This Event Series! - Contact Us To Sponsor or download the 2022 Sponsorship Packet
KNOW Event Series - Women Leading
Learn more about the Knowledgeable Network of Women here
Watch the latest event discussion here
May 26: Your Gifts Are Essential - Register Now
August 10: Topic Coming Soon - Register Now
November 9: Topic Coming Soon - Register Now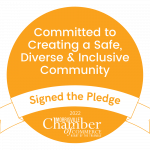 By making a commitment and signing the Morrisville Chamber of Commerce DEI pledge you will show that you are an ally in creating a diverse, inclusive, and safe space for all people in the community and will be accountable throughout the year with quarterly check-ins and educational programming.
Listen Now:
Crossroads RTP!
Wherever you podcast
This podcast will cover everything from DEI, talent, the Park, the region, & beyond— discussing the crossroads of it all. #trianglenc
Podcast Art: Jan Mactal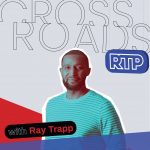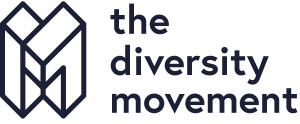 From Our Partners at the Diversity Movement
COVID-19, racial injustice, war in Ukraine, transitioning back to in-office work… The last two years have been full of change, sorrow, and uncertainty. It's no surprise that mental health issues have become increasingly common as people face ongoing challenges. In fact, a recent report from Indeed found that 52% of all workers feel burned out, with even higher numbers for those in Human Resources, in frontline positions, and in leadership. As individuals and organizations, we can take steps to improve mental health and wellness leading to greater agility, productivity, collaboration, and innovation.
Join the Free Wellness at Work Webinar on May 19 - Register Now
From our Partners at The Diversity Movement
Diversity within an organization promotes increased revenue, greater innovation, more productivity, better retention, and higher employee satisfaction overall. Most businesses are trying, but most businesses are failing at the achievement of diversity, equity and inclusion within their organization.
Resources From our Power of Inclusion Speakers
The Morrisville Chamber's Reading List
Interested in sponsoring diversity, equity, and inclusion efforts in the Morrisville community? Contact us to learn more about getting involved with this initiative and other organizations in the Triangle.
Supporting Businesses Created Around Diversity
Triangle Area Minority Owned Businesses