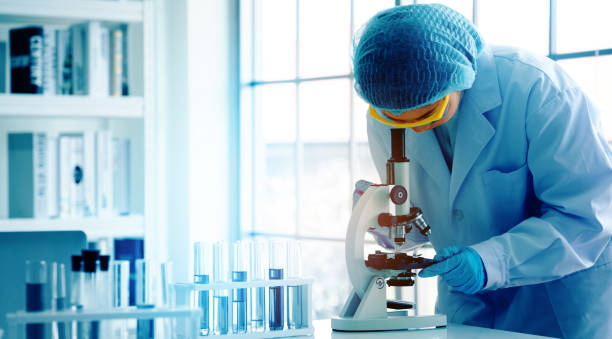 It's no secret that Morrisville has been growing fast, with citizens, visitors and business owners coming here from all over the world. People value the connection they feel here. A connection to global businesses, opportunities, the great outdoors and, most importantly, to each other. Morrisville is a warm and welcoming spot – the community of a small town with all the conveniences and amenities of a metropolitan city. The All-America City of Morrisville is a place where diverse people and businesses connect to a world of opportunity – and are better for it.
Whether you are seeking short -term lab space rental, an office or industrial park, or a headquarters location in one of two new life science campuses currently in development, Morrisville has ample options.
Explore:
We are happy to help you with your confidential site selection process. Email us to get started
EDUCATION & WORKFORCE:
Wake County and the Raleigh-Cary MSA have a highly desirable workforce, particularly for industries seeking highly trained workers.
Higher Education
The anchor universities of the Research Triangle – The University of North Carolina, North Carolina State University, and Duke University – offer an unmatched talent pool in a variety of areas including technology, engineering, programming and business disciplines.
Additional leading educational institutions in the area include:
Campbell University
Meredith College
North Carolina Central University
Saint Augustine's University
Shaw University
William Peace University
Wake Technical Community College is the state community college in Wake County. In 2022, the Wake Tech campus in Morrisville opened the Lilly Science and Technology Center featuring 23 smart classrooms and state-of-the-art science labs for students in Wake Tech's new Biotechnology Associate in Applied Science degree, as well as those in the fast-track, non-degree BioWork certificate program. It's also the new home of Wake Tech's Business Analytics degree program, which draws students, many with advanced degrees, for specialized coursework in analytic theory, data mining and predictive modeling. It was the first program of its type at a community college in the U.S.
K-12 Education
Wake County, particularly Western Wake County where Morrisville is located, has some of the best K-12 schools in the country.
Morrisville Elementary School and Cedar Fork Elementary School located in Morrisville are part of the Wake County Public School System. The primary public high schools for Morrisville residents are Green Hope High School and Panther Creek High School, both of which are Schools of Excellence. Green Hope has a 94 percent graduation rate and Panther Creek has a 95 percent graduation rate.
In addition, the Wake Early College of Information and Biotechnologies opened in the Fall of 2022 and is housed on the Wake Tech campus in Morrisville.
Top Employers in Morrisville
Lenovo
Credit Suisse
Syneos Health
TrialCard
ChannelAdvisor
Novozymes
Teleflex Medical
Schneider Electric
Clinipace
HZO
Oracle
Microsoft
FUJIFILM Diosynth Biotechnologies
Source: Wake County Economic Development June 2022

INCENTIVES & TAXES:
Business Climate
Wallethub announced Morrisville to be in the top 10 small cities in the country to start a small business in 2023.
In 2022 CNBC ranked North Carolina #1 in America's Top States for Business, with the nation's strongest economy.
North Carolina is the #1 leader for Best Business Climate in Business Facilities' 18th Annual Rankings Report, published by the magazine in 2022.
With a pro-business climate and outstanding quality of life, Morrisville is proud to offer the best of all worlds for its resident businesses.
Corporate Taxes
The corporate tax rate for North Carolina is 2.5%. There is no local income tax.
For North Carolina Tax Rate information, visit the North Carolina Department of Revenue.
For information regarding property tax information for Wake County, visit the Wake County Department of Revenue.
Town of Morrisville
For questions related to existing development policies and regulations, long range growth and development policies, please visit the Town of Morrisville.
Local Incentives
In order to expand economic development opportunities for the Town of Morrisville that could diversify or expand the tax base, offer improved employment opportunities for its citizens, and promote the economic growth and welfare of the business and industrial community, the Morrisville Town Council establishes incentive guidelines to encourage new industry location decisions within the Town, as well as to assist existing business expansions.
The Town of Morrisville will consider incentives for new projects bringing a minimum capital investment of $10 million and 50 new jobs paying higher than the Wake County average wage. Existing business expansion projects of $5 million will also be considered for incentives . Click here for a summary of Town of Morrisville Economic Development Incentives.
County Incentives
Wake County Business Development Grant information can be found, here.
State Incentives
The State of North Carolina also offers discretionary incentive programs. The two programs are the Job Development Investment Grant and the One North Carolina Fund.
INDUSTRY CLUSTERS:
Morrisville's available space, talent pool and infrastructure make it the ideal location for any business but certain industry clusters will find it to be a perfect fit. In partnership with Wake County Economic Development, the Morrisville Chamber has identified the following sectors as target clusters.
Advanced Medical Technologies
Companies in this sector may be engaged in anything from healthcare related software development to medical device manufacturing.
Biotechnology and Life Sciences
Thanks to the Research Triangle, North Carolina has the third-largest concentration of biotech companies in the country.
Software/IT
The Research Triangle has become a powerhouse for software development, with industry leaders developing mobile applications, healthcare IT, cloud computing and cyber security.
Sources:
1. Wake County Economic Development June 2022