Small Business Saturday will be held on Saturday, November 27, 2020 in Morrisville and across the Country.
Small Business Saturday is a day to celebrate small and local businesses across the U.S. November 27, 2010 was the first-ever Small Business Saturday. The Town of Morrisville and The Morrisville Chamber of Commerce is excited to bring the tradition to Morrisville with the 2021 #ShopSmall #ShopMorrisville Gift Guide. Download the Gift Guide here!
,
Register your business with AMEX at www.shopsmall.com. Once registered with ShopSmall, your business will be listed on their explore businesses page for increased exposure, nationally.
The Morrisville Chamber of Commerce is honored to be a 2021 Neighborhood Champion for the national #ShopSmall campaign. Ask how your small business can get involved by sending us an email.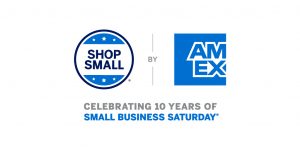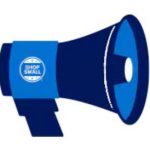 How to Participate
Develop a Special - in-store, online, or for both types of sales. Here are some examples we've put together
The first 25 customers to check out get a free gift
Have entertainment or COVID-friendly vendors on-site
Buy a $50 gift card and receive an extra $10
Share/Cross Promote - Share a Morrisville Small Business Saturday logo on your website, in your store, in promotional emails, etc. Getting the word out will boost your sales and may help other local businesses as well.
Offer an incentive for customers to return - Create a flyer for upcoming promotions or events, or a coupon to get a discount on their next purchase. Make sure every customer, either online or in-person gets an offer during checkout to inspire their return in the future.
Grab your customizable marketing materials at the Shop Small Studio. This is an online resource for to create and download complimentary marketing materials to promote your Small Business Saturday deals. Learn more about Shop Small Studio here.
Email us to let us know what promotions, contests, discounts, or socially distant events you will be holding in honor of Small Business Saturday. The Town of Morrisville and The Morrisville Chamber of Commerce will be sharing the ways that you are participating in Small Business Saturday through social media, so you can have a successful day!
Connect safely with your shoppers!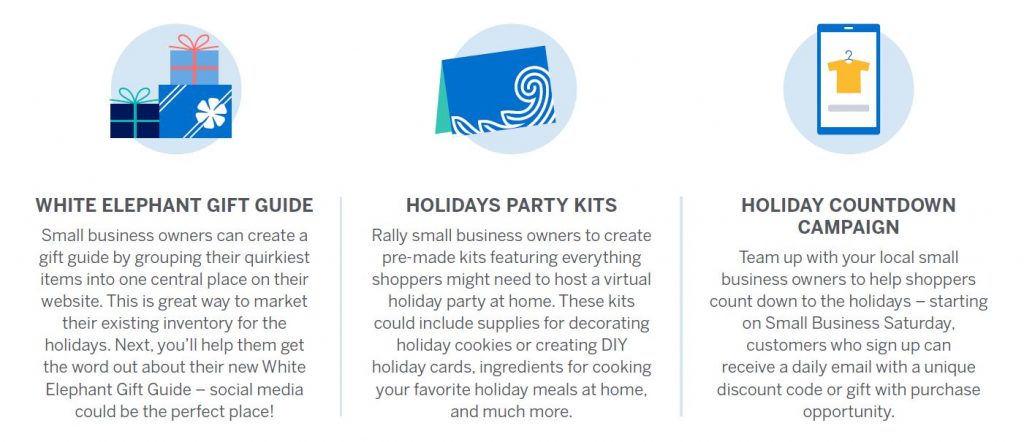 Please enjoy your shopping, but keep in mind the safety of yourself, small business workers, and other shoppers. We encourage you to keep your shopping groups small, check for online deals, and follow all safety regulations.